Essential Fire Protection And Firefighting Equipment For Businesses
A fire has a devastating effect everywhere. For a business, it is more so. Damage to property, injuries to employees and assets as well as death are a few associated risks. With some fire fighting equipment and protections in place, every business can become more secure. Fire Extinguishers – Regulations state that every business should have a working and portable fire extinguisher. These are meant for employee use. The extinguishers must be inspected once in 30 days with a higher frequency in riskier areas.
Extinguisher Training – Only an employee trained in fire extinguishers can reduce the impact of fire. It is, therefore, essential to provide hands-on training to all workers in the business to give a better understanding of the device. Alarm Systems – Early detection or warning can save property and occupants from fires. Ergo, every business should install a functioning fire alarm system that alerts before the situation turns critical.
Indian Fire Safety Code & Much More
The National Building Code (NBC) of India covers the rules and regulations of fire safety in Part Four. Called Fire and Life Safety, it encompasses egress requirements, constructional aspects, demarcations of fire zones, occupancy-wise classification, restrictions on constructions of buildings in each fire zone and protection features necessary to minimise danger to life and property.
The code set in Part 4 broadly comprises of: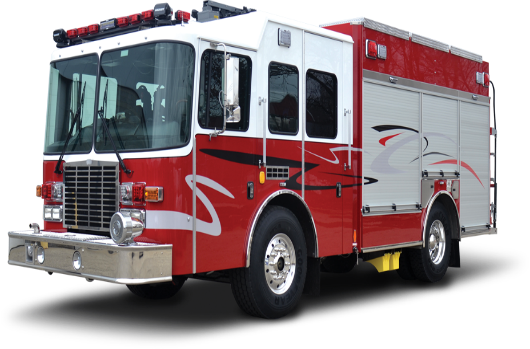 1. Life Safety: It explains life safety provisions in case of fire or similar emergencies. Further, it elucidates construction and occupancy characteristics which are essential to minimise risk to life from Fire, Smoke, Fumes and Panic.
2. Fire Prevention: It expands the features of fire prevention relating to the design and construction of buildings. Moreover, it explains the fire rating of every type of building materials.
3. Fire Protection: It illuminates the primary accessories and any components related to them. It also talks about choosing the precise kind of paraphernalia for fire protection of the building. The equipment depends upon the classifications and type of structure. Succinctly, the fire safety code helps minimise danger to life and property from panic, fumes, smoke as well as fire.
Critical Requirement Of Fire Safety Equipment
A building or a business must contain some (or all) of these fire safety features like fire hose reels, fire extinguishers, fire hydrant systems and automatic sprinkler systems.Out of these, the need for extinguishers is imperative because they are the first line of defence. Employees can wield them even before any help arrives. It is just not extinguishers which are essential for fire safety; other tools are too because most fires start small and can douse quickly if the right extinguishing agent is utilised.
Even if the fire is not preventable, safety measures aid in safeguarding the people in the building and its vital structures. These are some of the reasons building should keep their fire safety equipment up to date and train the occupants. These two techniques can offset any immense damage and loss from the fire. Essentially, fire safety equipment can save lives.
Safety First Always
Fire trucks are extremely intricate machines. They come with computerized pump controls, electrical multiplexing systems, EPE regulations, new collision safety features and so on. Scottfireapparatus.com understands the intricate feature of these components and employees well qualified professionals to ensure that you get the best service possible. The team also stays abreast of the latest happening in the safety industry in order to bring you the latest fire and safety equipment. After all, the safety of your family and loved ones come first always.